Overview of Geocoding in Dynamics 365 with Bing Maps or Azure Maps
Geocoding is the process of determining latitude and longitude for a location based on an address. Having latitude and longitude set on a record in an entity such as Leads or Accounts is a requirement for territory management or Advanced Find mapping for EasyTerritory.
The Geocoding plugin for Dynamics 365 (D365) is a workflow activity for workflows. The plugin reads address values from a record and returns latitude and longitude values which can be used to update the record in a subsequent step. Typically, you would configure such a workflow to trigger on newly created records or when a record's address information changes.
EasyTerritory leverages either Microsoft Bing Maps or Azure Maps for geocoding.  Both Bing Maps and Azure Maps are world-class basemaps that produce highly accurate geocode results.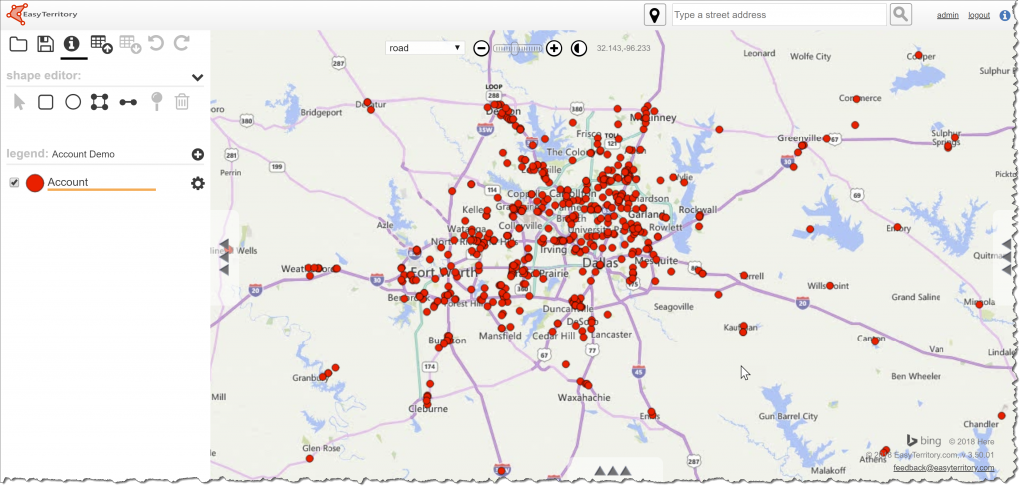 Setup Steps