EasyTerritory for Power BI
Enterprise Edition
Standard Edition
EasyTerritory for Power BI
EasyTerritory for Power BI includes the advanced EasyTerritory Enterprise solution for building, maintaining, and publishing your territory boundaries for use in the the EasyTerritory Power BI Territory Visual.  The EasyTerritory Territory Visual is the perfect component for building executive dashboards, sales management reports, and sales reps views in the Power Platform. EasyTerritory allows you to easily build custom dashboards to visualize and measure territory performance, proposed realignments, coverage and much more.
Territory Visual Features Include:
Territory Drill Down: Navigate through territory hierarchy using Power BI's native drill down capabilities.
Heat Map Classification: Create stunning heat maps of regions and territories for your executives. Color-code your territories based on any metrics from your data model.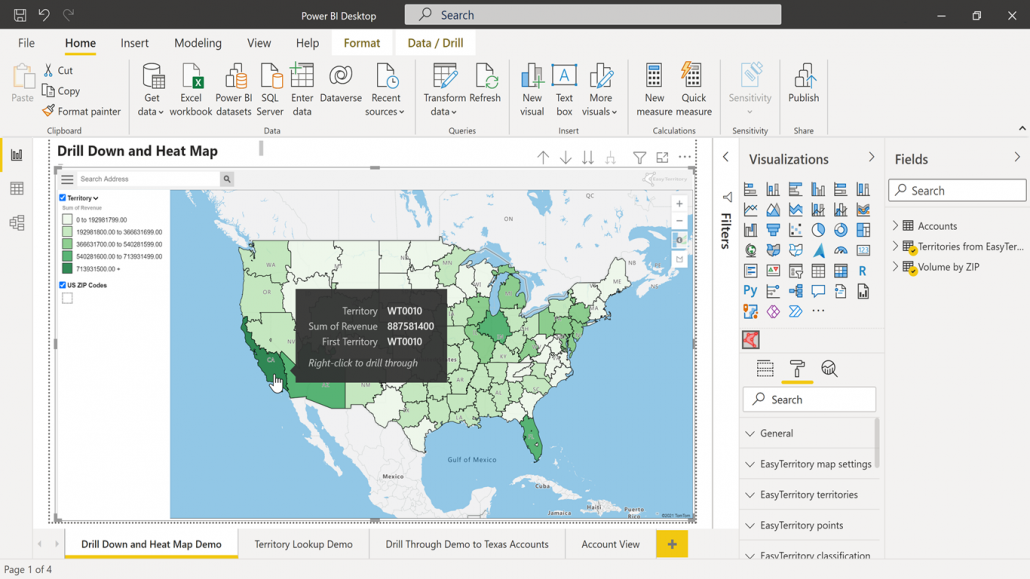 Territory Lookup: Search an address and find the associated territory rep with ease.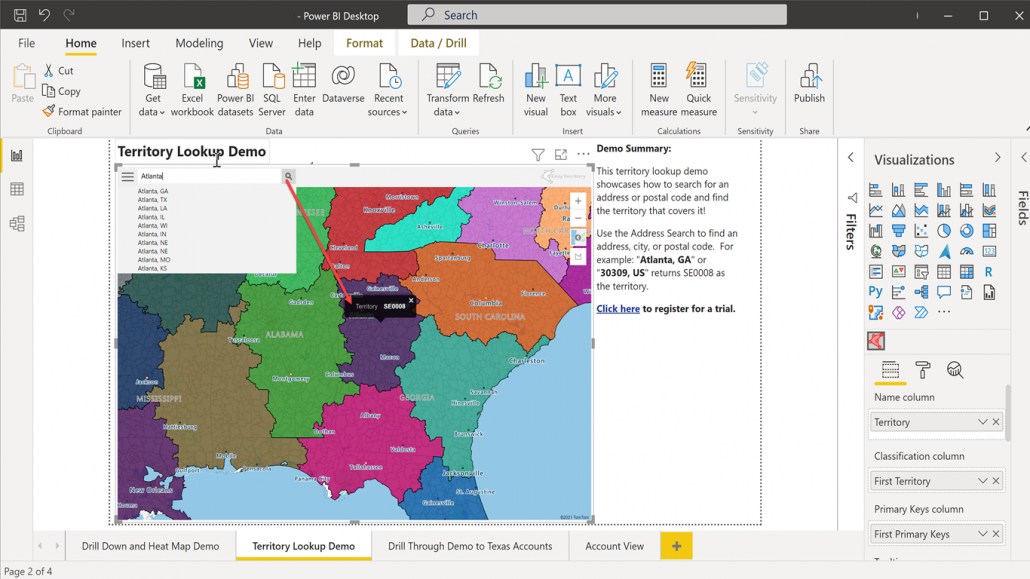 Travel-time Rings: Analyze distances and filter postal codes or account data using Azure Maps travel-time rings.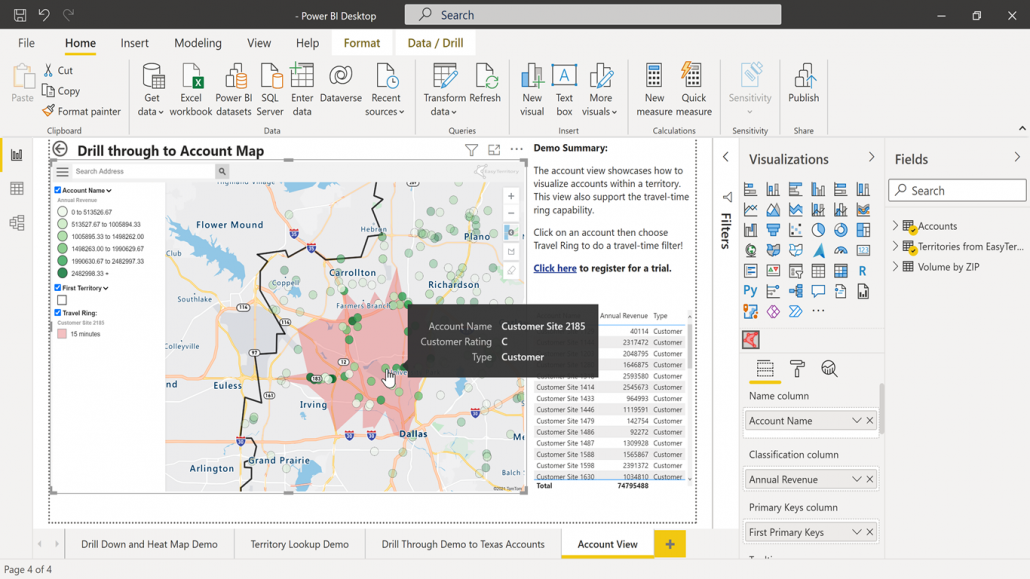 Realign Territories: Integration with EasyTerritory Enterprise allows territory editing and realignments.
Postal Code (ZIP Code) Data: With EasyTerritory Enterprise, organizations can build global territory maps using Postal Code, county, global state, or global country boundaries.
Azure Maps: Leverage the high-performance Azure Maps control with world-wide base map coverage.
To get started with mapping with EasyTerritory for Power BI please register for a trial here and download the EasyTerritory Territory Visual from  App Source.
Need professional help with reporting for improved data analysis? Our team of consultants is ready to help your organization improve your use of Microsoft's Power BI platform. Whether you need help in sales, service, or routing territory optimization, we will create custom visuals, immersive reporting and territory maps for Power BI with the EasyTerritory custom visuals—view a demo here.
How to Use Power BI Map Visuals with Territory Visual
The EasyTerritroy Territory Visual provides a direct integration with Power BI. Our step-by-step integration guide will help you learn how to use maps in Power BI.  To get started, please register here for an EasyTerritory for Power BI trial here.