The EasyTerritory team is excited to announce the next generation of EasyMap, a PCF Power App leveraging Azure Maps, is now available.  EasyMap is the perfect solution for field sales reps and service technicians to map leads, accounts, opportunities, and work orders from Dynamics 365 or Dataverse.
The latest release of EasyMap introduces multi-stop route planning and scheduling.  With EasyMap, reps can lasso accounts to build a daily route or select stops individually.  The nice thing about EasyMap is the ability to build a route from locations from different entities.  For example, a route can be defined with stops from the Lead and Account entity at the same time.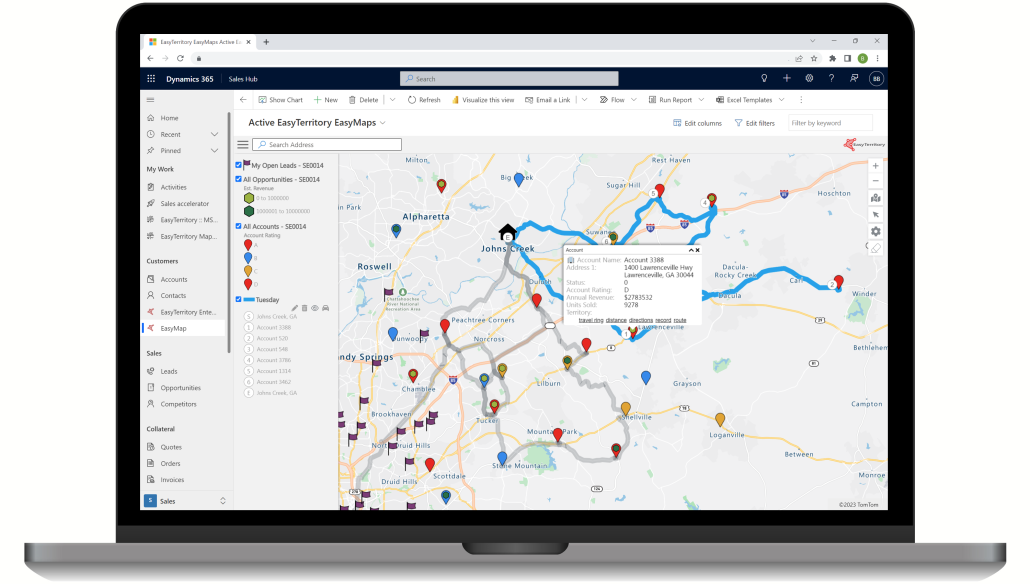 Once a rep has created their optimized routes, they can easily access EasyMap on their phone through the Dynamics 365 Sales app, the Power Apps app, or Dynamics 365 in the web browser.  It works the same across each method.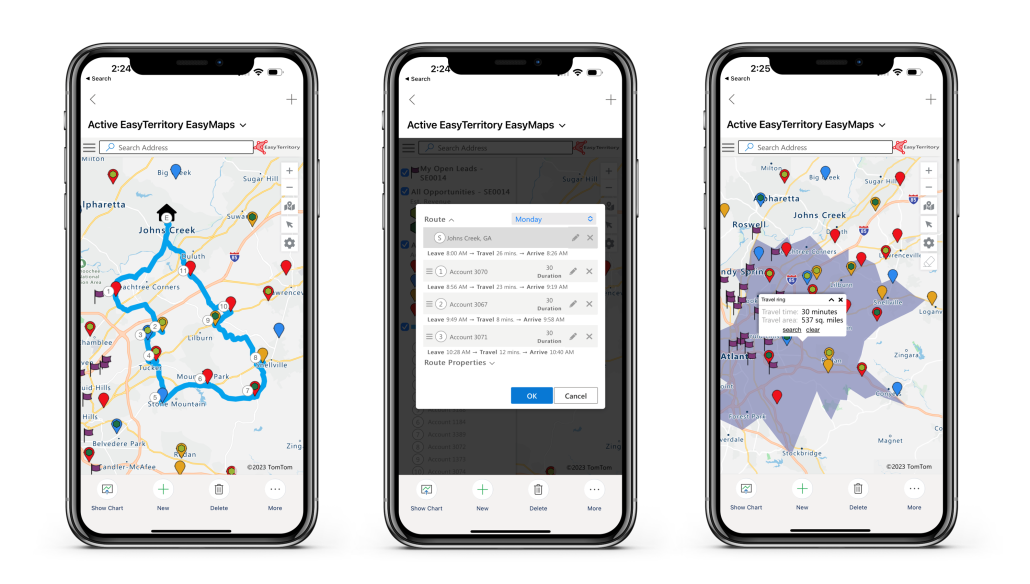 One of the most exciting parts of the new routing feature is the ability to load a multi-stop route Apple Maps or Google Maps.  Google Maps has supported multiple stops for a little while but at iOS 16, Apple Maps now supports it too!  Ultimately, this capability gives the rep the ability to quickly load their next stop in Apple CarPlay navigation.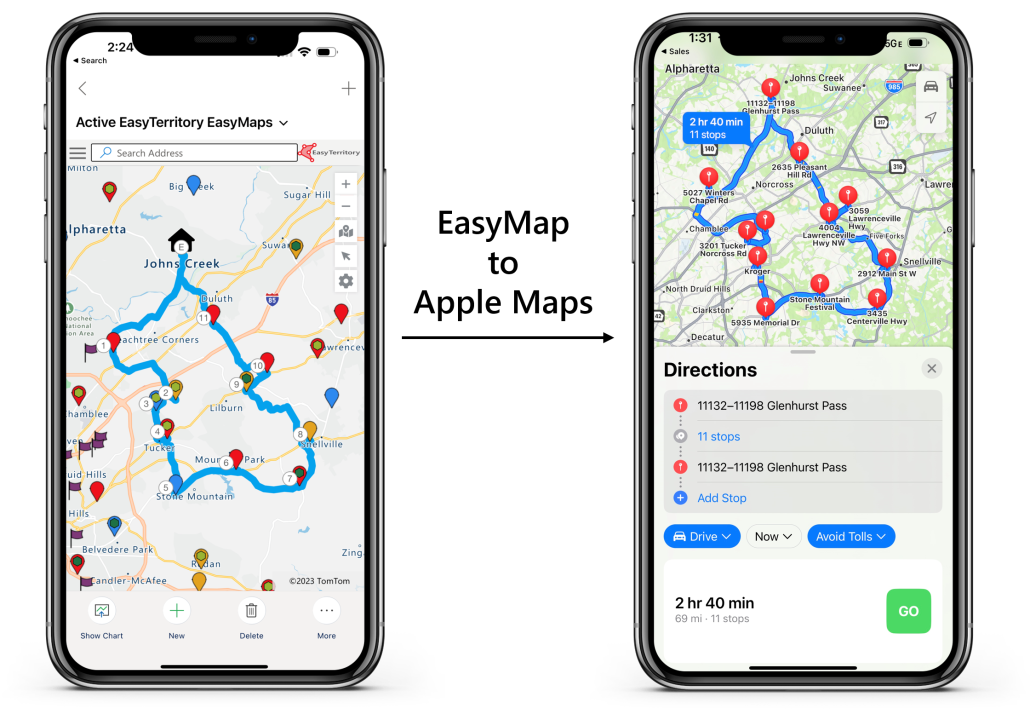 To get started with the latest version of EasyMap, get the EasyTerritory managed solution from Microsoft AppSource here.  After that, follow these steps to configure EasyMap in your environment following these steps.  For questions or a demo, please email sales@easyterritory.com.