If you are an EasyTerritory user, then likely you are aware of the extensive layer catalog that comes out-of-the-box with EasyTerritory. You can access ZIP code boundaries, ZIP code center points, US county boundaries, US county center points, US state boundaries, as well as several layers representing international civic boundaries.
What you may not be aware of is EasyTerritory's ability to join a user's own data with any of these layers. For instance, suppose you have acquired median income data for the ZIP codes in the Dallas/Fort Worth area: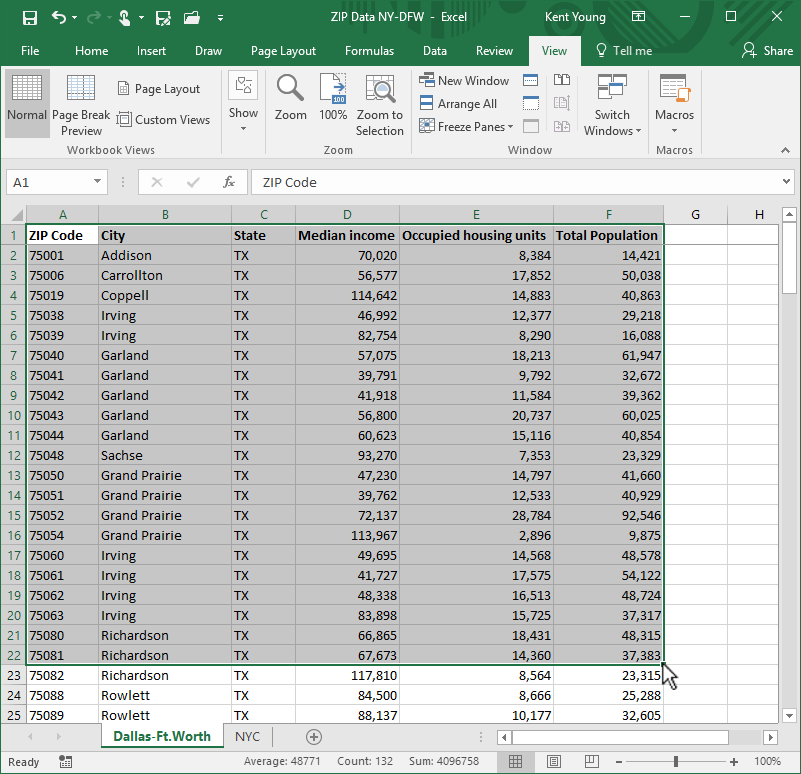 Suppose you needed a visual representation of that data on your map. Using EasyTerritory's "Join Data" feature, you can join that income data to EasyTerritory's out-of-the-box ZIP code boundary layer: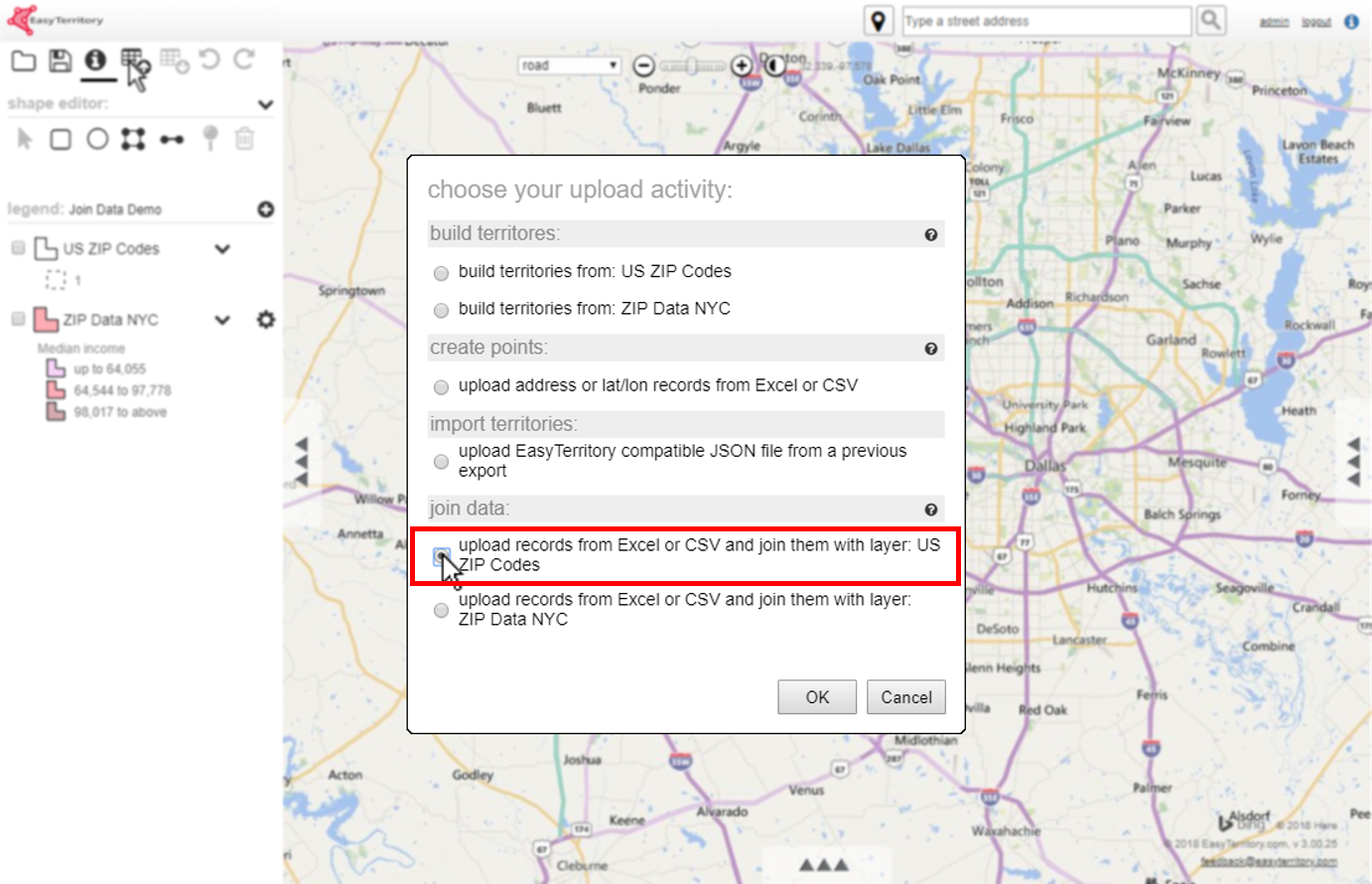 You can then use EasyTerritory's classification ability to color code the ZIP boundaries according to the data that you have joined to the layer: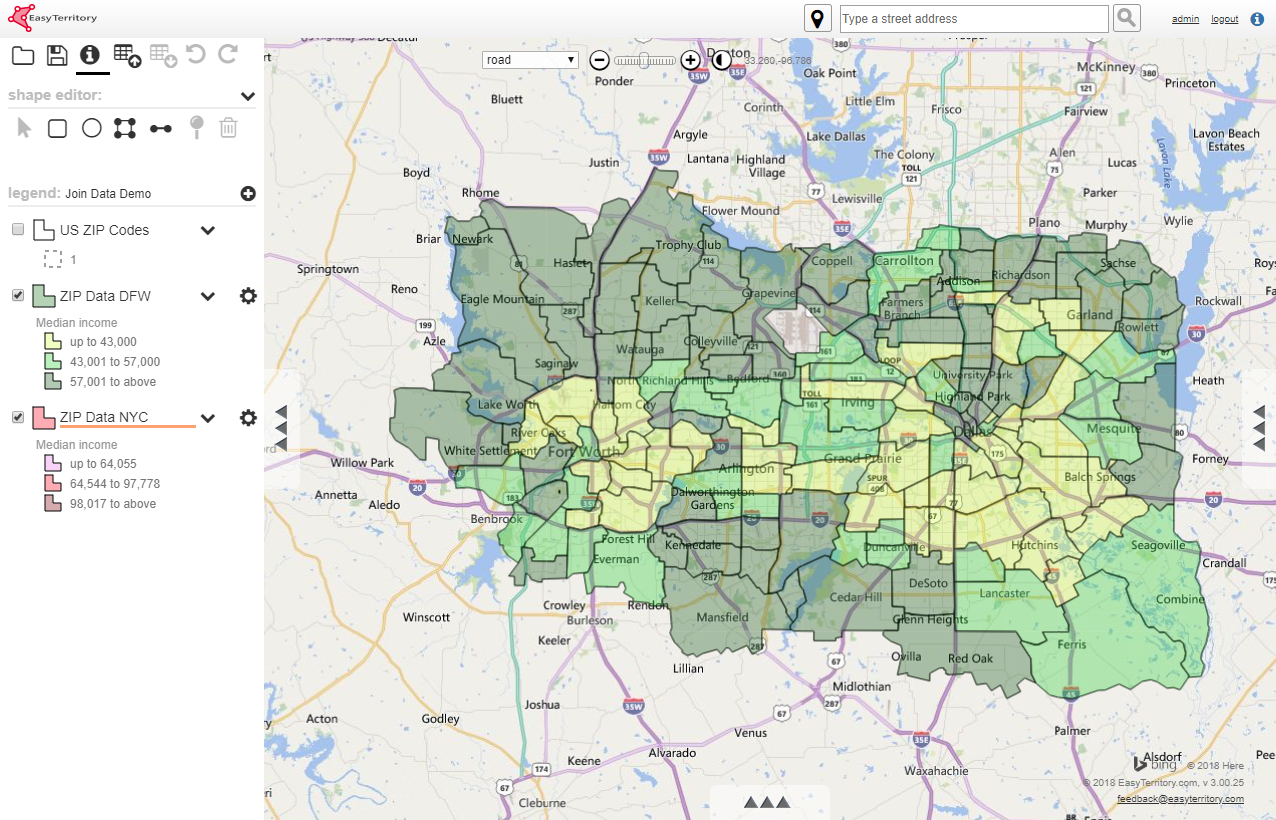 For a more detailed video explanation of the Join Data feature, along with explanations of several other EasyTerritory features, visit the docs page at EasyTerritory.com.
/wp-content/uploads/2020/01/EasyTerritory-Sales-Mapping-Software-Logo@2x-300x87.png
0
0
Kent Young
/wp-content/uploads/2020/01/EasyTerritory-Sales-Mapping-Software-Logo@2x-300x87.png
Kent Young
2018-05-24 17:32:23
2020-04-14 16:30:04
"Join Data to Layer" Feature