EasyTerritory Power BI Map Territory Visual is Now Available on Microsoft AppSource!
The EasyTerritory Team is excited to announce that our Territory Map Visual for Power BI is now available on Microsoft AppSource. Organizations can easily build stunning reports and dashboards displaying sales, service, distribution, or franchise territory boundaries on an immersive Power BI map. The EasyTerritory Territory Visual is based on Microsoft's new Azure Maps control and can be used with or without an EasyTerritory subscription.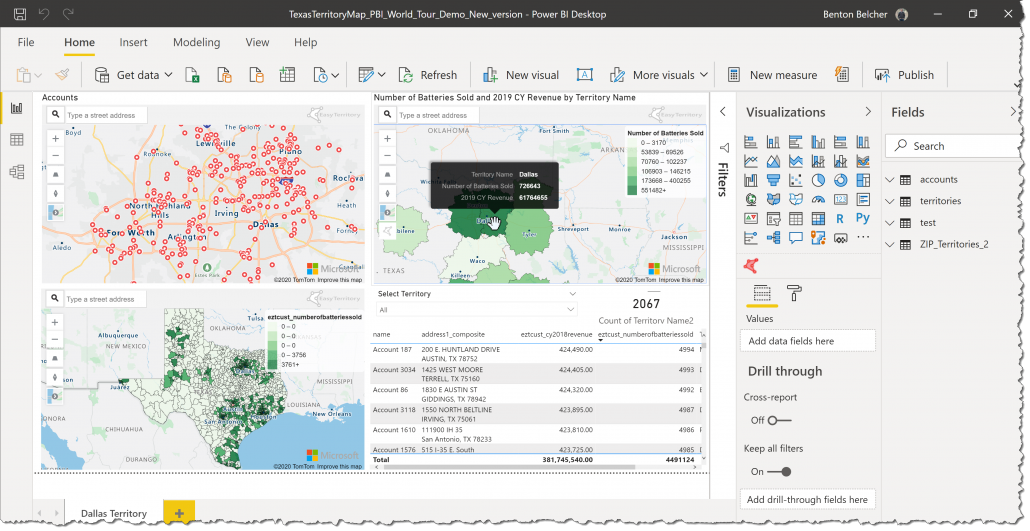 What can you do with the EasyTerritory Territory Visual?
Visualize Territories
The primary purpose of the EasyTerritory Territory Visual is to present and interact with territory boundaries (polygons) in a Power BI report. The visual can consume any valid GeoJSON via web link. Visualizing territories in a report is useful for companies that want to monitor territory performance on an interactive Power BI map visual.
If you don't currently have a GeoJSON file for your organization's territories, that is not a problem! The EasyTerritory Standard or Enterprise SaaS application can be used to build and manage territory alignments to publish GeoJSON for Power BI.

Visualize Business Data
In addition to displaying territory polygons, the Territory Visual supports the display of point data as well. Presenting point data in a Power BI report allows organizations to map leads, accounts, opportunities, work orders, and assets at the street level.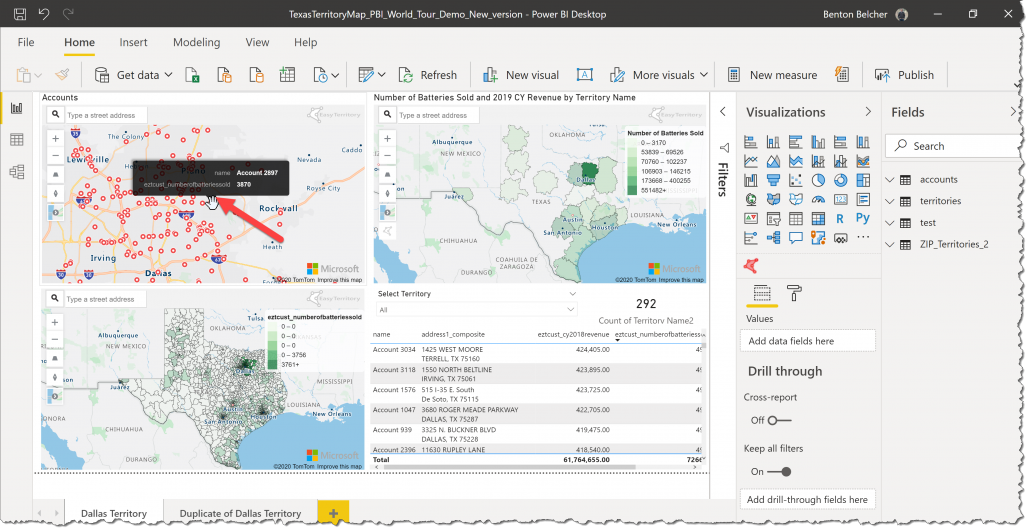 Territory Lookup via Locational Search
The EasyTerritory Territory Visual allows a user to quickly search for a full address or ZIP Code marking and identifying the territory.  This can be extremely useful for a call center scenario to look up and route a caller to the right sales rep.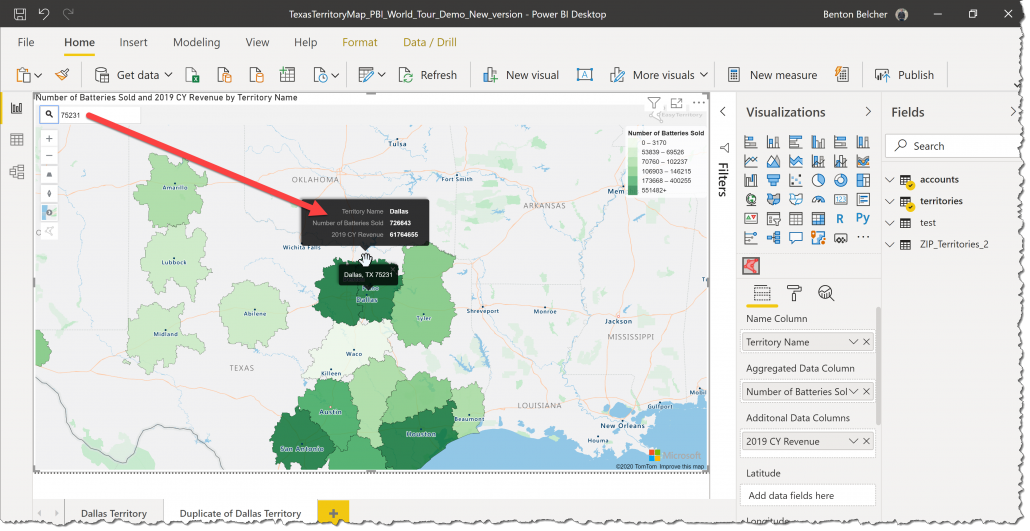 Thematic (Heat) Maps
Users can quickly analyze territories using the built-in thematic map feature.  Classification ranges and colors can be defined in the Territory Visual properties.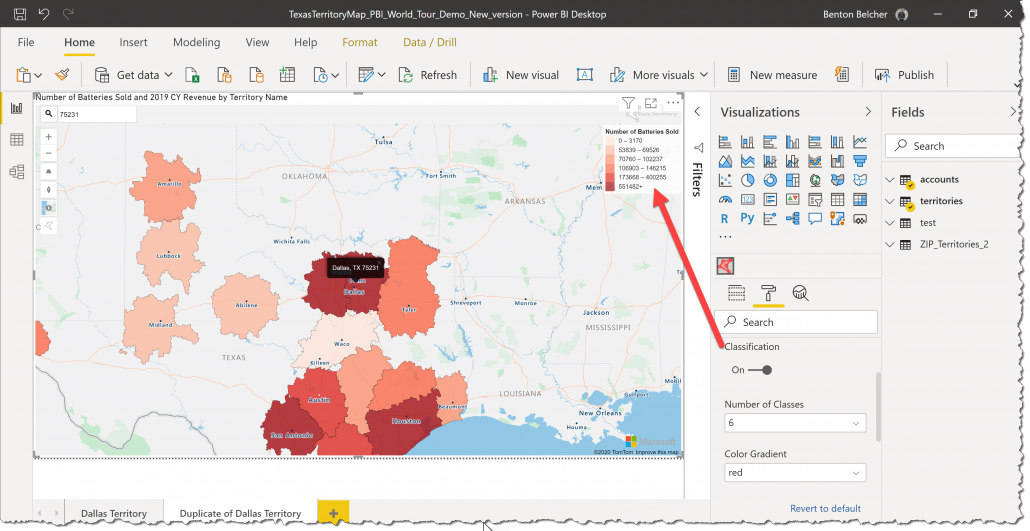 Ready to get started? 
Follow these steps: