The following are instructions for deploying EasyTerritory on-premises. For this you'll need a Windows Server environment, preferably, Windows Server 2012 R2 (or higher) with 6+ GB RAM and at least two cores.
EASYTERRITORY PREREQUISITES
EasyTerritory requires that .NET 4.5 and IIS are present. The following server components and settings should be selected prior to installing EasyTerritory.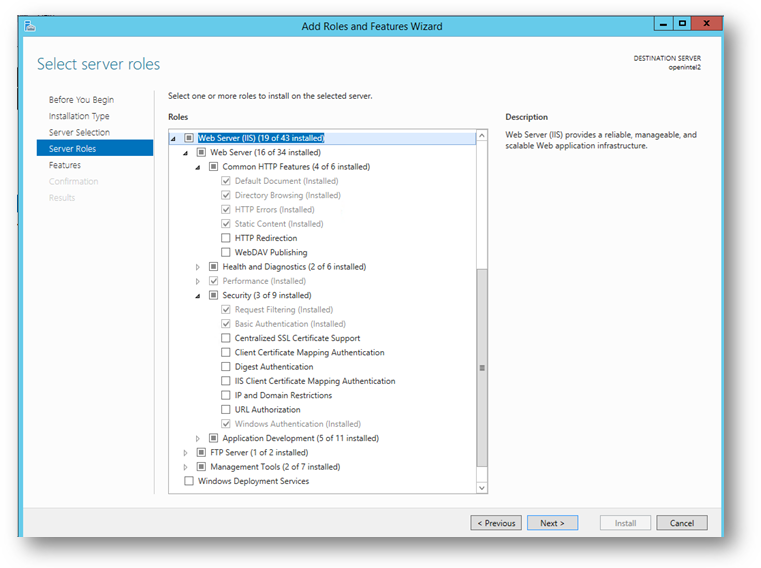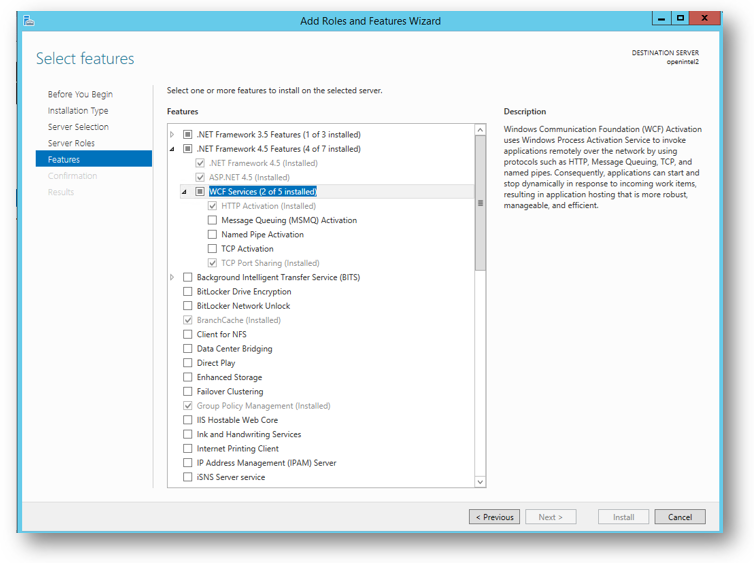 The installer (provided by your EasyTerritory Support resource) will install EasyTerritory within your "Program Files" folder and will create a web node on your server mapping "[Program Files]/EasyTerritory/www/sites" to port 8085. http://[your server]:8085/APP is the EasyTerritory application itself and http://[your server]:8085/MDNServices is the MapDotNet web services instance.
Typically, EasyTerritory staff will assist with the installation and with setting up EasyTerritory website configuration. At that point we assess what other resources are needed based on your organization's use of Microsoft SQL Server and Dynamics CRM.
Next Step: Connecting to SQL with MapDotNet UX Studio