Get a Bing Maps Key from Azure Portal
Overview:
EasyTerritory requires a Bing Maps license key for transactions such as, geocoding, routing and basemap tile data. There are two options for acquiring a Bing Maps key from Microsoft. One, is purchasing a key from your Microsoft large account reseller (LAR). The other option, for customers with low transaction volumes (less than 10,000/mth) is to get a free key from the Azure Marketplace. The following instructions are for obtaining the free key (Internal Website – Level 1). If you're organization needs to purchase a key for larger transaction volumes, please contact your EasyTerritory sales rep for information on the recommended SKUs.
For more information on the Azure Marketplace offering, please visit: https://azuremarketplace.microsoft.com/en-us/marketplace/apps/bingmaps.mapapis?tab=PlansAndPrice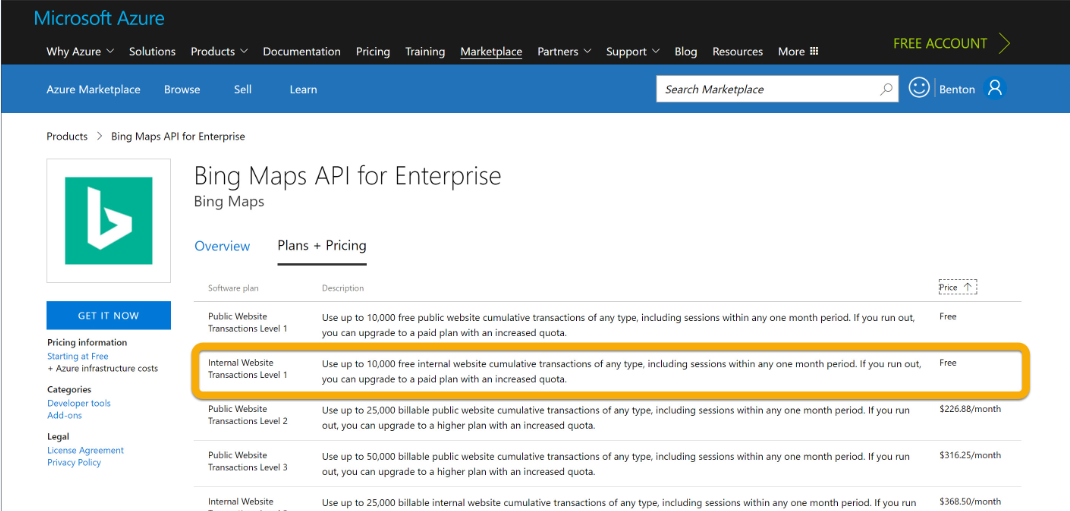 Steps to obtain a Bing Maps License Key for use in EasyTerritory:
1. Create a free Azure cloud account:
2. Provide the following information in order to sign up for your Azure account:

– Phone number.
Credit or debit card (Credit card information is used for identity verification. You won't be charged unless you upgrade.)
Microsoft Account username. Create a Microsoft Account (click "Create one!")

3. Log in to your new Azure account portal and in the top right hand search bar type 'Bing Maps'.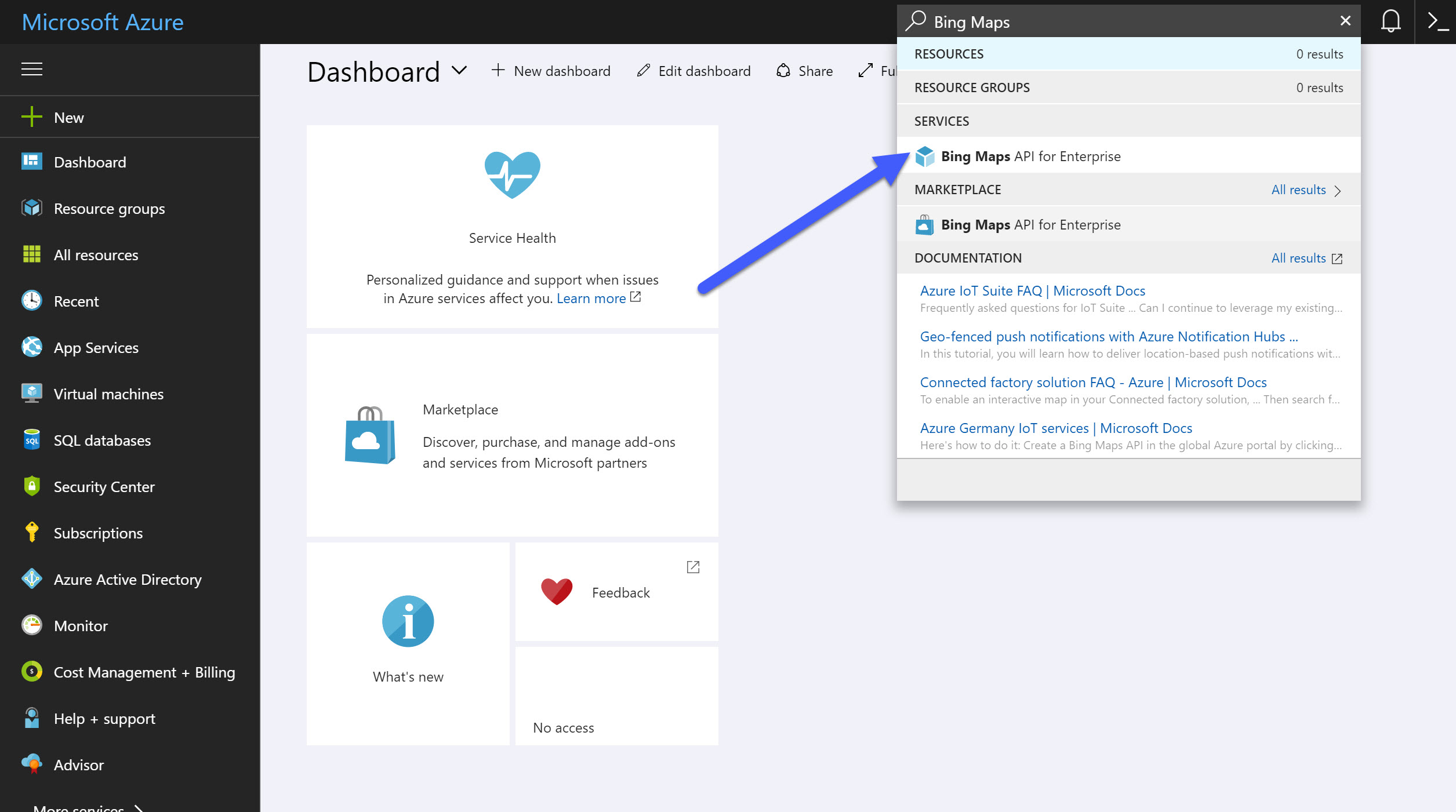 4. Click 'Bing Maps API for Enterprise'

When your 'Bing Maps API for Enterprise' blade opens click 'Create' at the bottom of the blade.
Give your newly created resource a Name, and enter your Azure Subscription ID.
Under 'Resource Group' click 'Create new' radio button and give your Resource Group a name and location.
Under 'Pricing Tier' click 'Internal Website Transaction Level One' which is free and allows 10,000 transactions a month.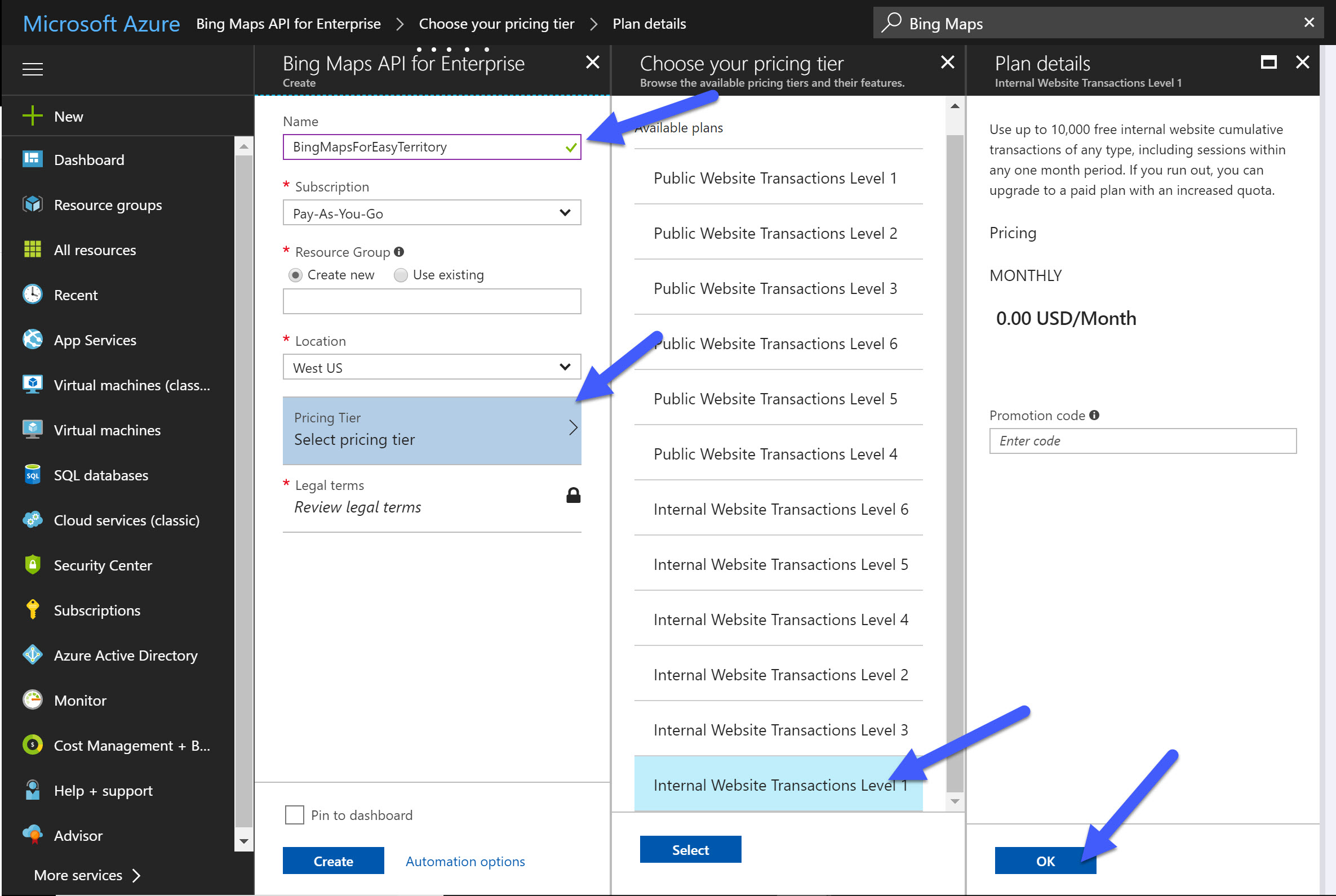 5. Obtain your Bing Key.

Click 'All settings' then 'Key Management'
Copy the GUID under 'MasterKey'.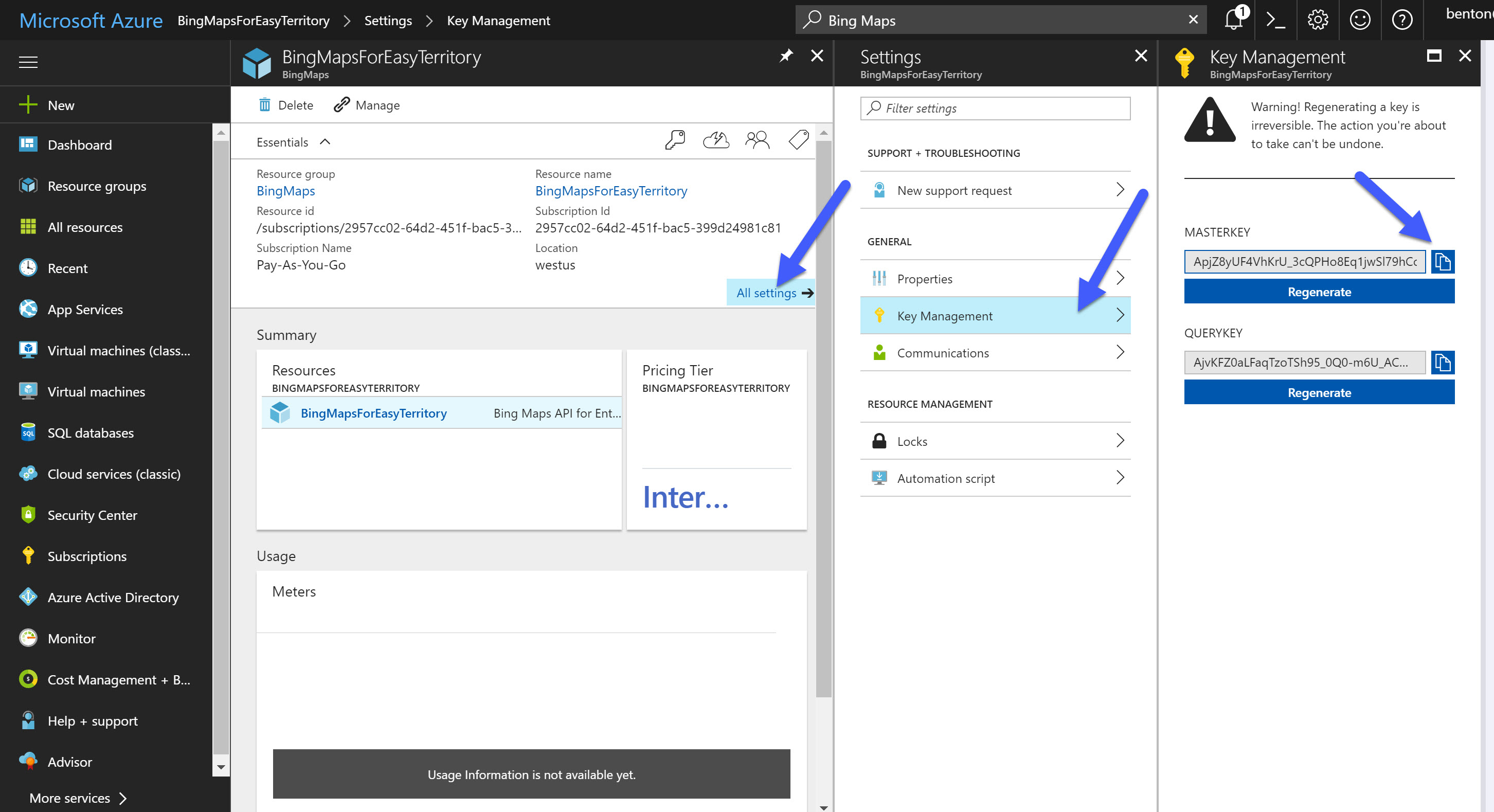 6. Enter your new Bing Key.

In your EasyTerritory site, paste the Bing Key in the admin section under settings where 'Bing access key' field is located.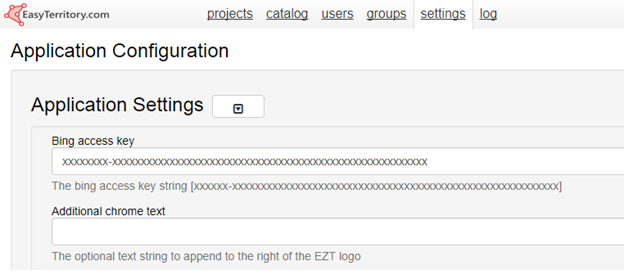 7. Click 'Save'

on the top right hand corner of the settings panel.
If you have any further questions about this key and the plan that you are receiving from Microsoft, please email sales@easyterritory.com or visit this site.