Create Free Bing Maps License Key
Creating a Free Bing Maps License Key
EasyTerritory requires a Bing Maps/Azure Maps license to display the base map and for geocoding, routing, and many other features within the application.  Use the following instructions to acquire a free Bing Maps License key through the Bing Maps Portal.
Browse to www.bingmapsportal.com and either login or create a new Microsoft Account.
Once logged in go to My Account at the top and click My Keys, then enter the following values:
Application Name:  EasyTerritory
Application URL:  enter your EasyTerritory Instance URL
Key Type:  Basic
Application Type:  Private Windows App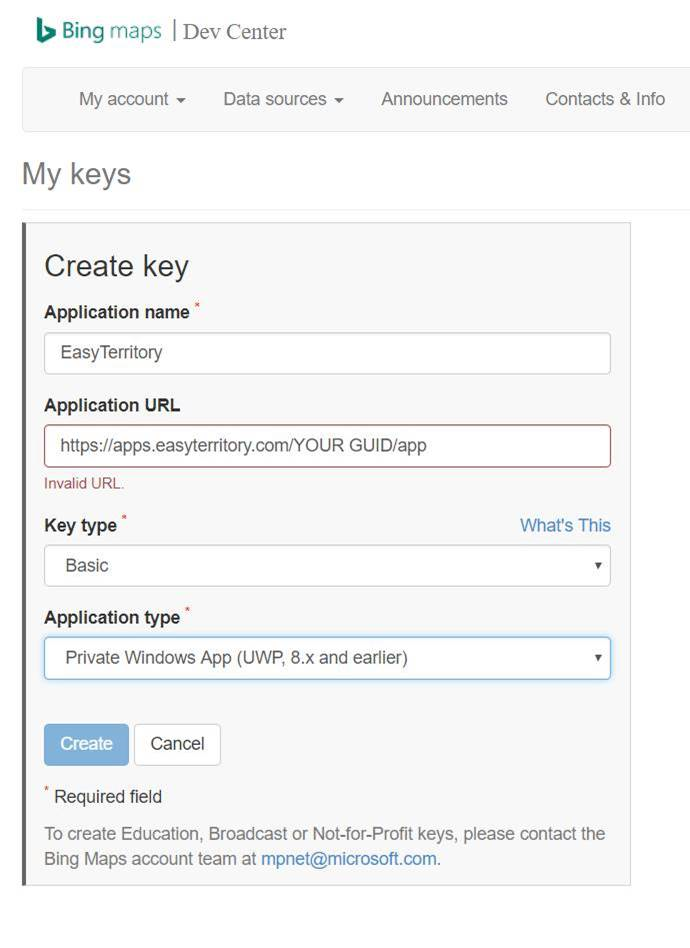 Once you have created the license key, use the EasyTerritory Admin Settings Panel to apply the key within your instance: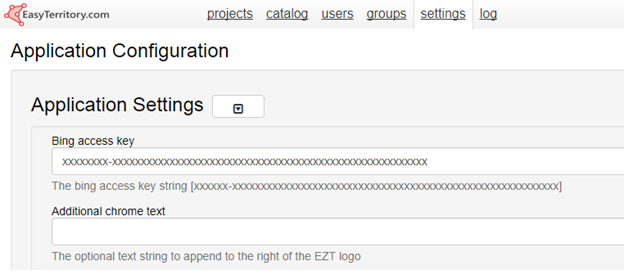 For questions, contact Support@EasyTerritory.com.