EASYTERRITORY ANNOUNCES AUGUST 2016 RELEASE
The August 2016 release of EasyTerritory (v2.46.1) is now available! See below for more information about what's new in this release. If you're ready to upgrade, please contact your EasyTerritory account manager today.
RELEASE NOTES
New project and user tags improve searchability
New project and user filter support in administrative area
Can now manage group assignments from users and projects in administrative area
All-stats panel allows more flexible filtering of classifications
New auto-classify support for range classifications with equal-interval and quantile breaks
Improved project-save experience, especially with project plug-ins
New export territories, partitions and routes from the markup panel
Added customizable help link to main chrome
Clicking markup on the map now scrolls the markup list item into view
New markup workflows capability including a 'route all' partitions workflow
New activity monitoring service and activity monitor utility so admins can monitor application usage
NEW ADMINISTRATIVE CHANGES
The EasyTerritory administrative functions have been enhanced significantly in the August Release. It is now much easier to find users and projects on deployments with thousands of records. Tags can now be added to a project or user (e.g. #template or #service_planner.) Project and user tags are searchable in the new list filter as well as the project name or user name. Also note, for projects, tags are also searchable in the project rolodex.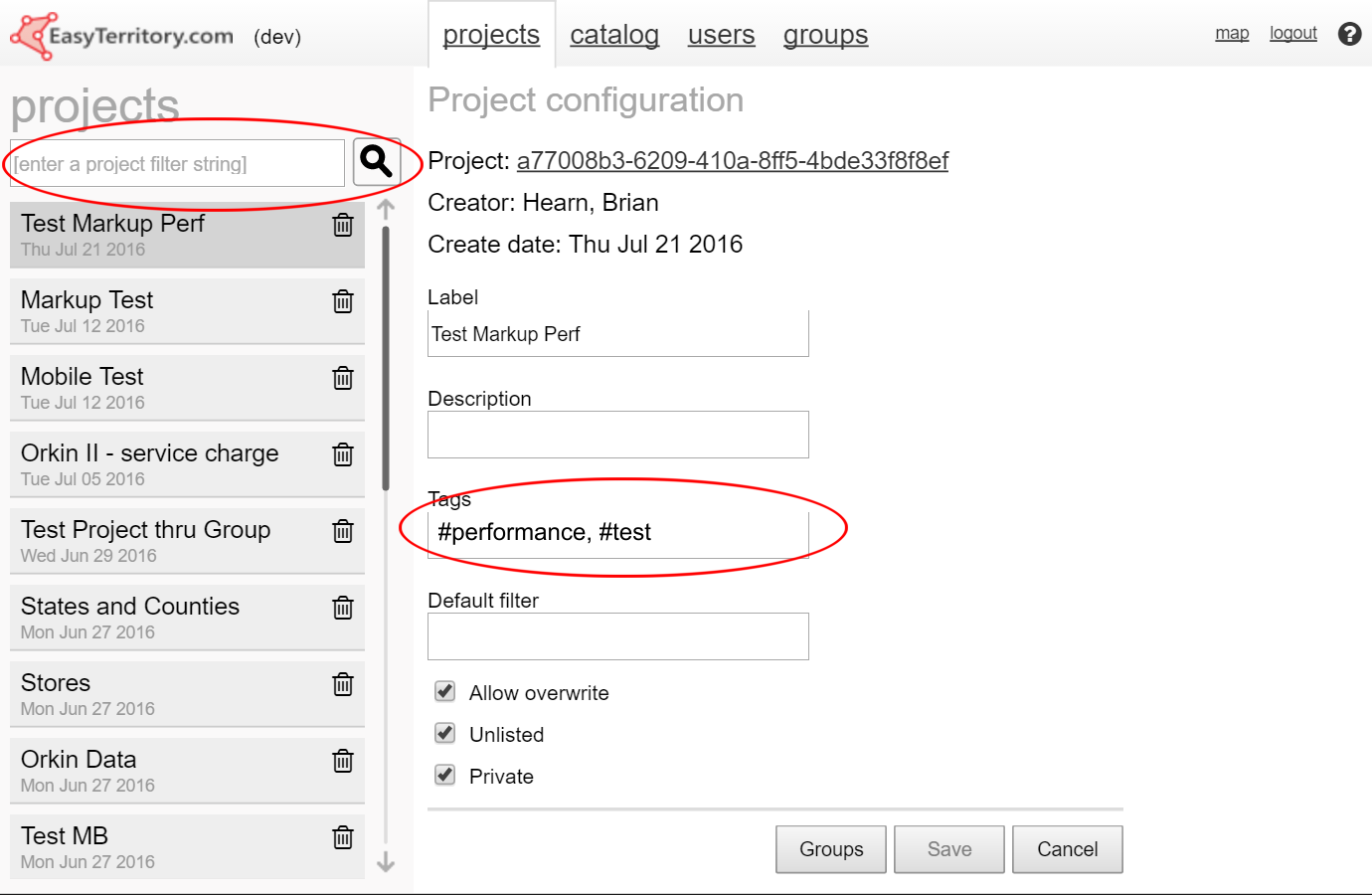 In the past, the assignment of a single user or project to multiple groups was cumbersome as it required editing each group record separately. Now bulk group assignments can be performed from within a user or project record.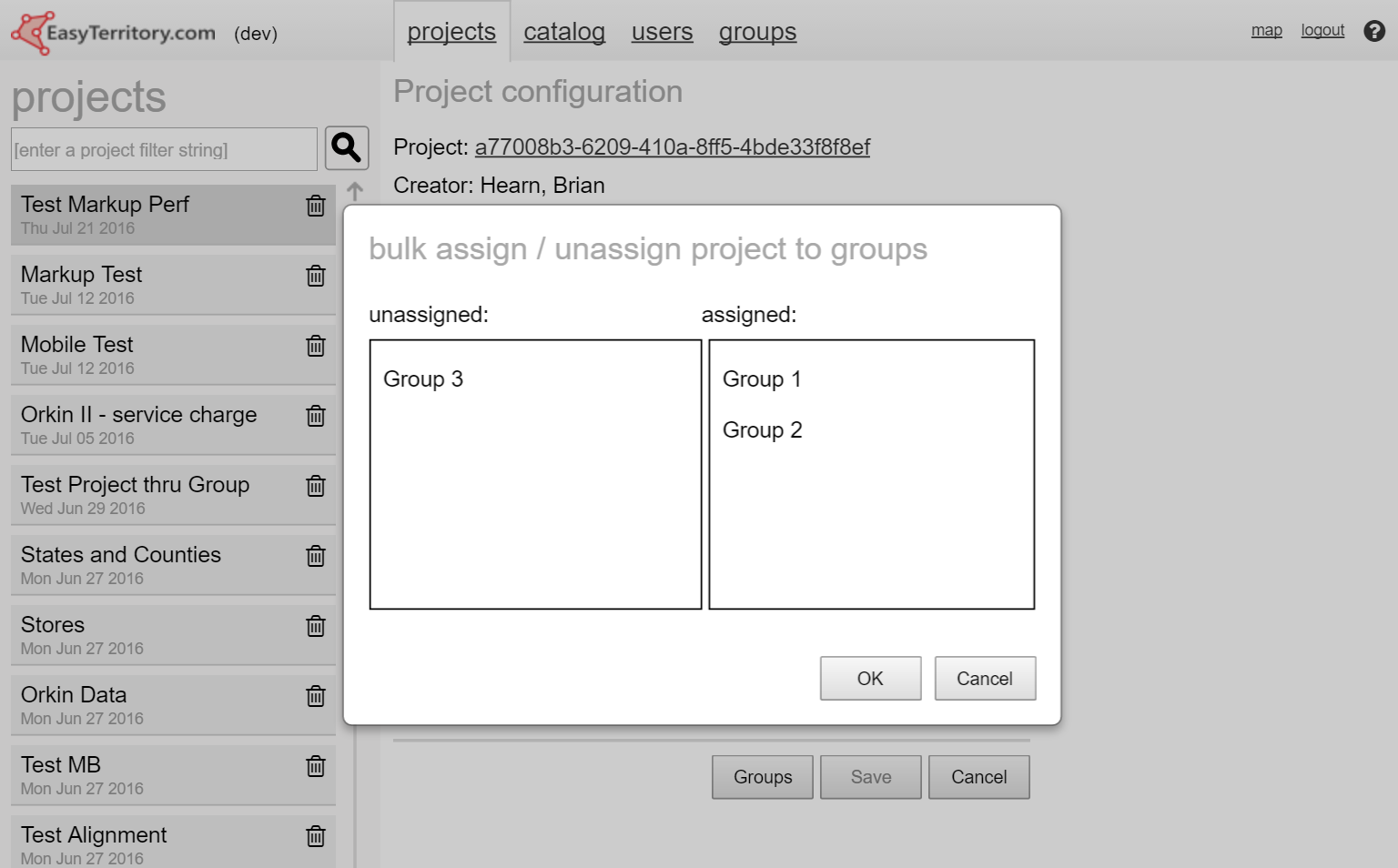 AUTO-CLASSIFY ON RANGE COLUMNS
We have long supported "auto-classify" on exact-value columns. This feature looks at all of the unique values in the data and builds a set of classifications with random colors assigned. We now support auto-classify on range columns. Clicking on the auto-classify link in the classifications panel for a range column brings up this interim dialog.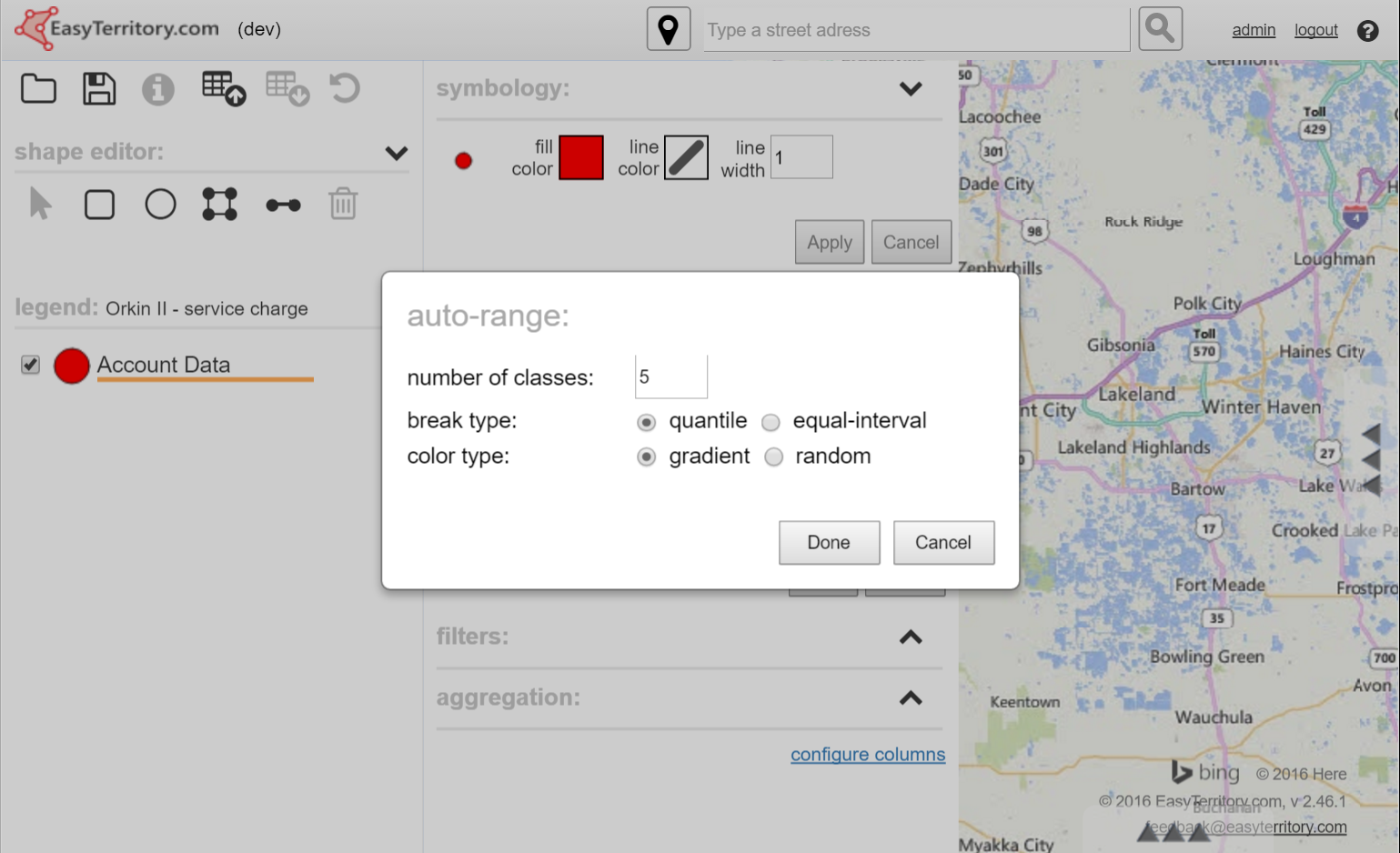 Once you choose your break-count, break-type and color-type, EasyTerritory will generate a set of classifications for your range data. This is especially useful for monetary and count data columns.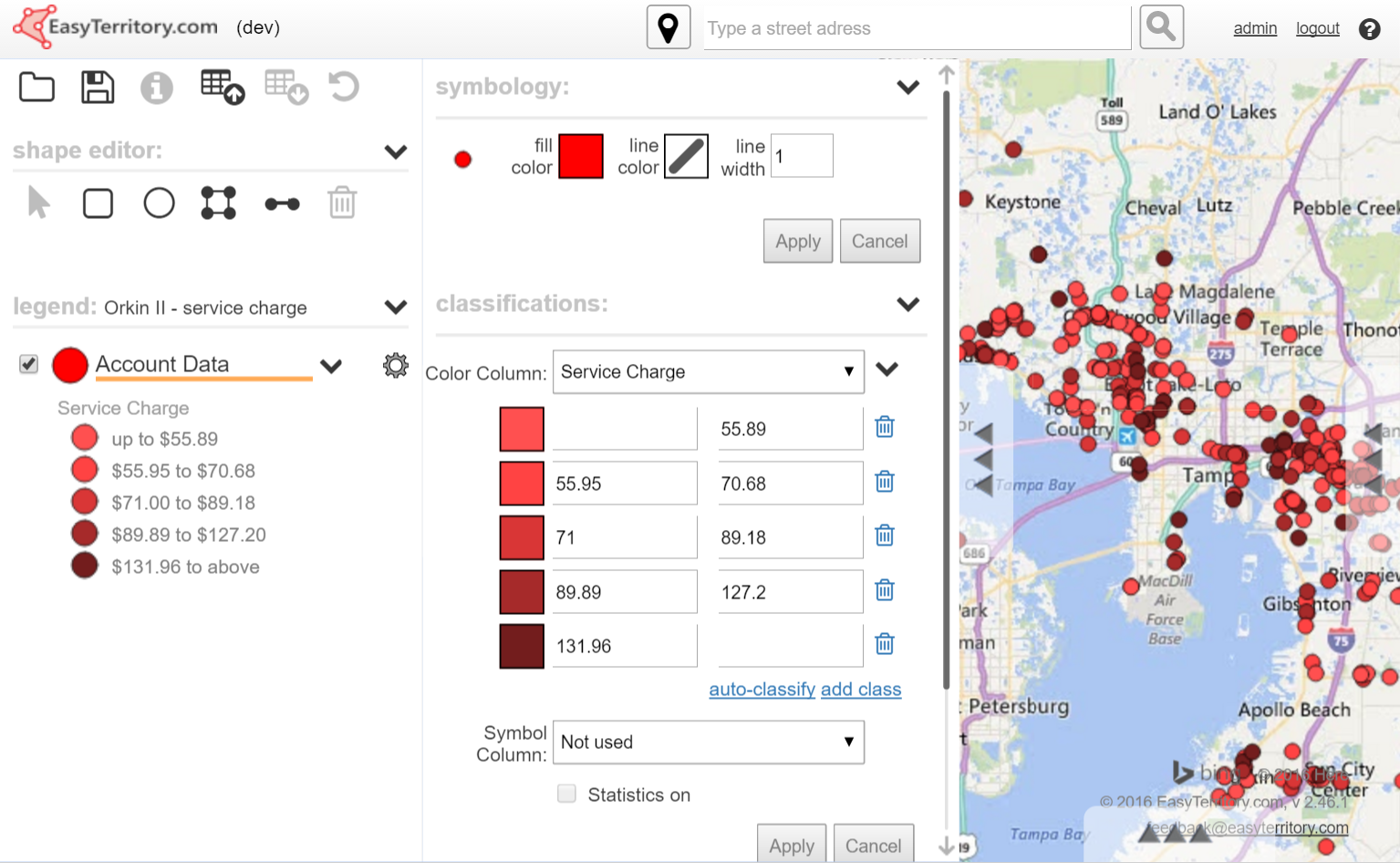 NEW EXPORT FROM MARKUP LIST SUPPORT
EasyTerritory now supports exporting records associated with various types of markup:
Routes – exports the stop rows, with stop order, as CSV
Partitions – exports the stop rows as CSV
Territories – exports the component regions such as zip codes (if the territories were built using the markup builder)
/wp-content/uploads/2020/01/EasyTerritory-Sales-Mapping-Software-Logo@2x-300x87.png
0
0
Kent Young
/wp-content/uploads/2020/01/EasyTerritory-Sales-Mapping-Software-Logo@2x-300x87.png
Kent Young
2016-08-02 18:57:51
2020-04-14 16:48:22
EASYTERRITORY ANNOUNCES AUGUST 2016 RELEASE