EasyTerritory is excited to announce the updates that will be included in the September 2018 release, which will include improvements to our Partitioning feature and enhancements to the Markup panel!
Improvements to the Partitioning Feature!
-With the new release, EasyTerritory users now have the ability to partition points by the number of hours that a route of the points would take, rather than only being able to select the number of partitions desired
-Also, there is the improved "slider" for balancing clustering vs distribution and for choosing processing quality: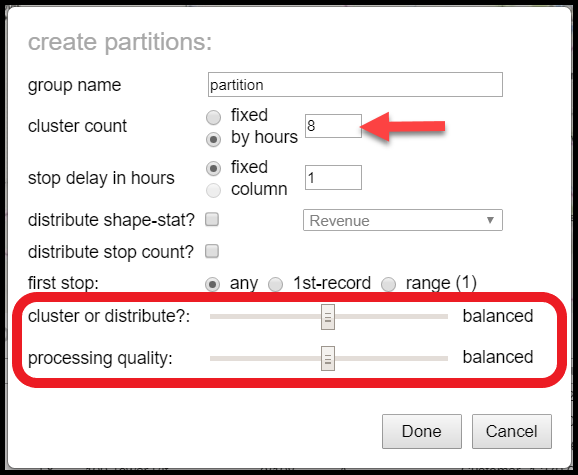 -With the September release EasyTerritory also now supports the ability to create workload partitions, where partitions will be divided based on the number of hours per week that a point would need to be visited. This is combined with some improvements to the scheduling feature that will enable users to partition and schedule visits to their locations based on the number of visit hours they have assigned in their data. Stay tuned for some further explanation of this improved "partition by workload" and scheduling feature.
Improvements to the Markup Panel
-In the Markup Panel, there is now the option to collapse the groups in order to make large numbers of items in the panel easier to manage: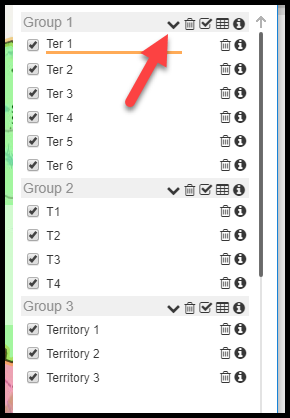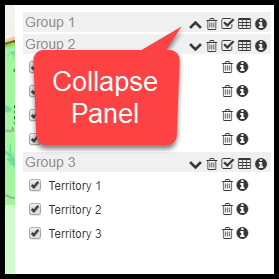 -Also, there is now the ability to change the color of all the territories or partitions within a group, making it easier to discern where the groups are located across a map. So a map can easily go from looking like this: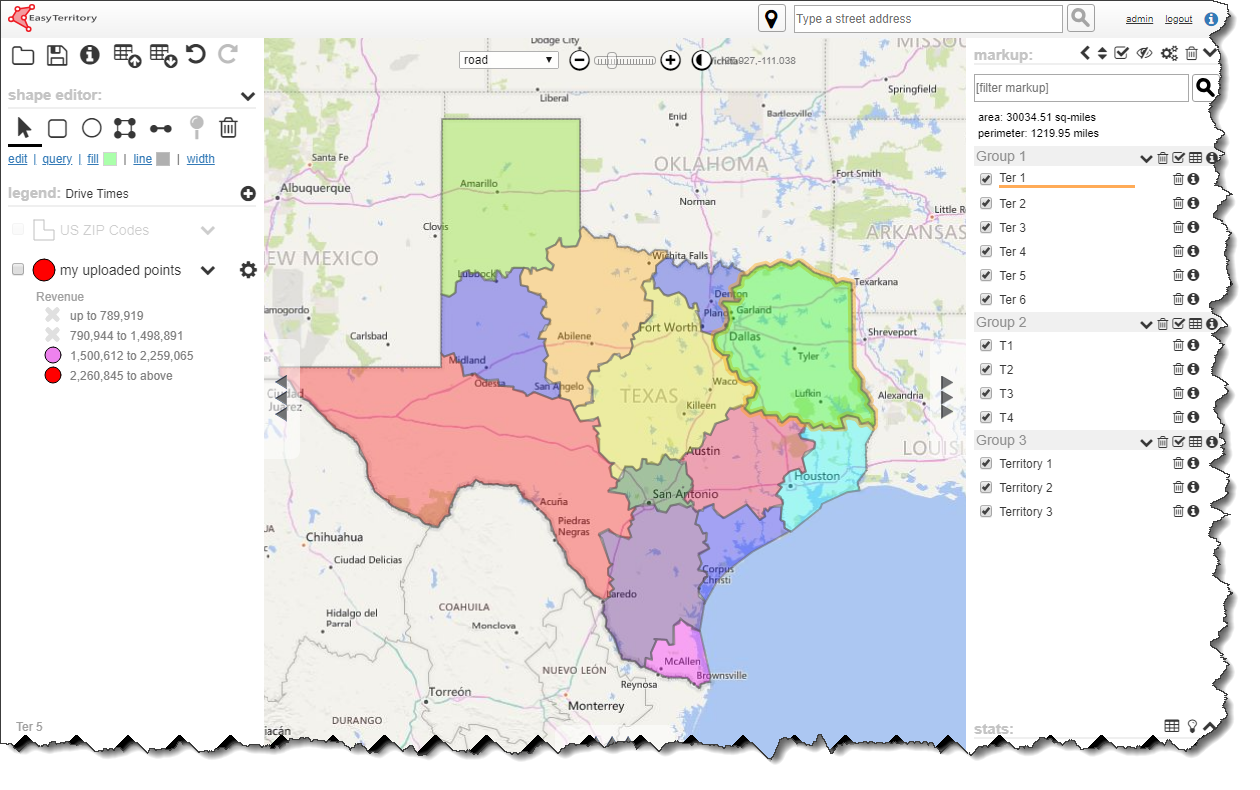 To looking like this: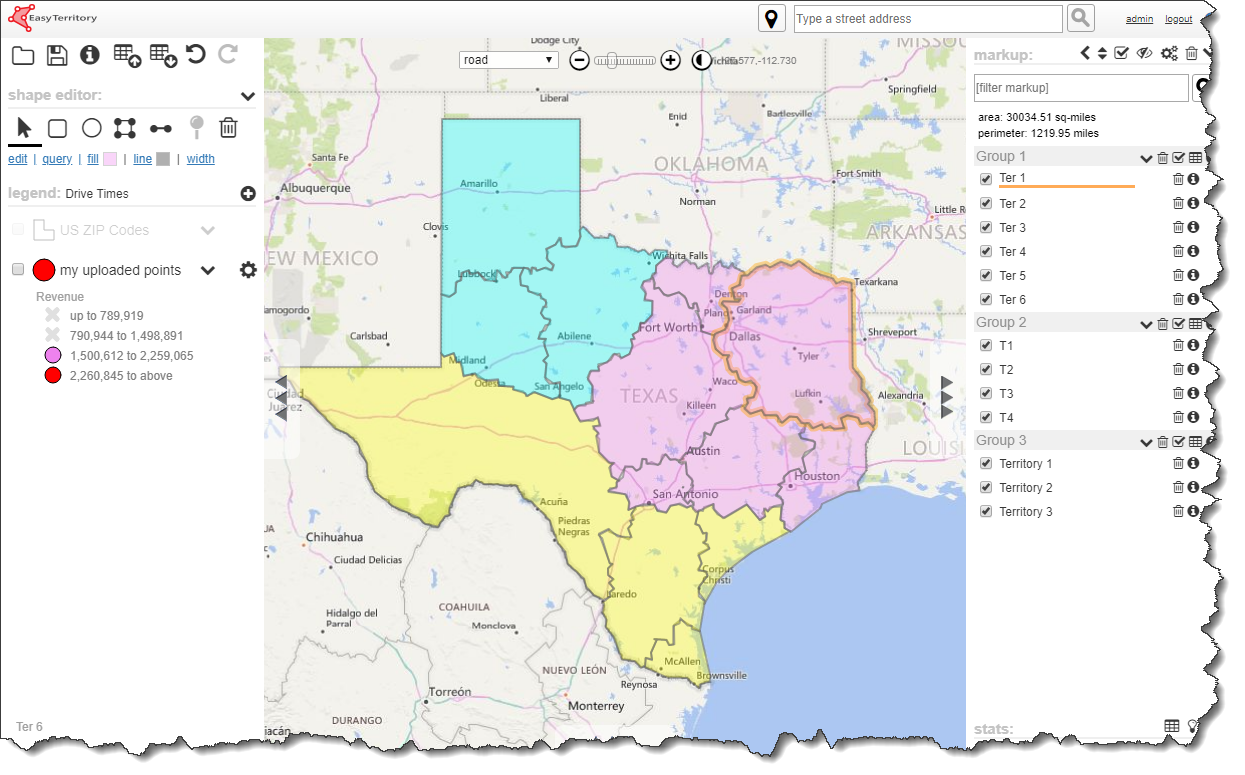 There is also the new REST API for querying the PolygonMarkupTable
-For more information on this feature view the previous blog post here.
-Also, please reference the help documents found here,here, and here.
For additional help please email: support@easyterritory.com