EZT Managed Project Support – version 3.12+
Are you a territory admin looking to divide territories between sales managers without the sales managers accidentally editing each other's territories?
A new feature with EasyTerritory's 3.12 release is the ability to segregate a project into isolated areas to allow managers to focus on their assigned area.  This can be done by creating a new 'managed project'.
With this capability, a manager only has access to create and edit territories within his or her assigned area.  This makes it possible to assign multiple managers to different areas within a single project without the risk of editing or deleting another manager's work.
To set up a Managed Project follow these simple steps:
1.  As an admin create a project as a managing type.
This must not be private because non-admins in a managed project load it indirectly.
This will need to be created by an admin user. (Note: you may need to refresh application after 'save')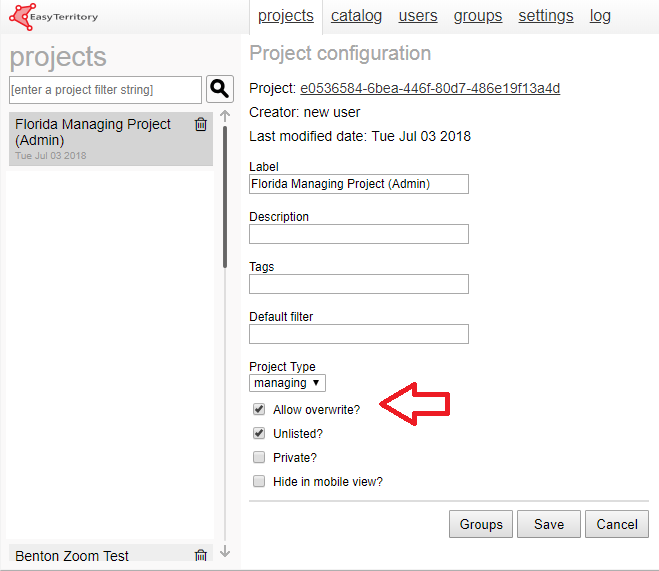 2. As the admin user, build out your regional project .
In the below screen shot we have a North Florida Sales Manager territory and a South Florida Sales Manager territory.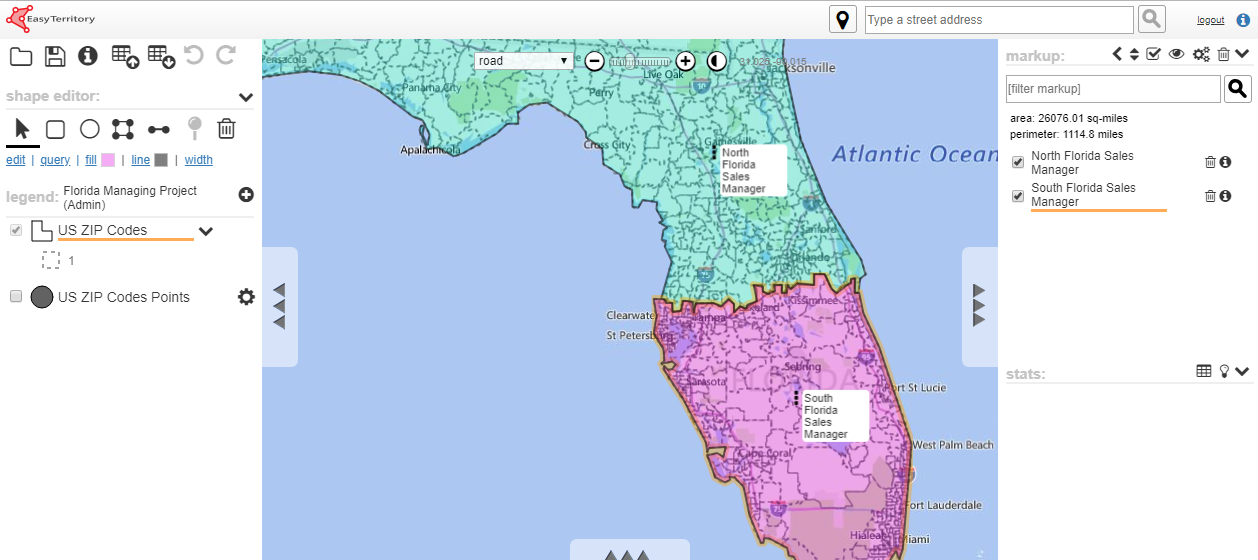 3. Select one of the territories in the markup panel by clicking the 'i' icon and assign a user in the drop down field to that specific area. Save the project.

4. Create another project, but this time set it to a managed type.  Select its parent managing project.  In this case the new managed project is called 'Florida Managed Project (Sales Manager)'.  The managing project from the previous screen shots is called 'Florida Managing Project (Admin)'.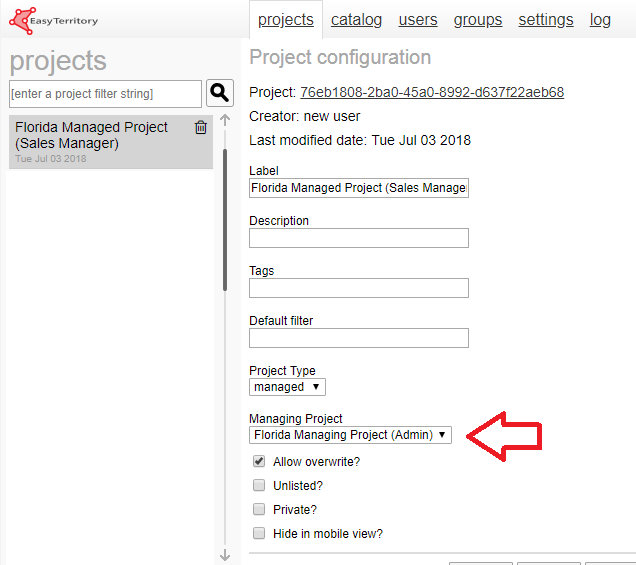 5.  When managers log into the managed project, in this case 'Florida Managed Project (Sales Manager)', they are taken to their work area highlighted in yellow.

6. Managers are then able to create and edit territories within their work area as seen below.
The following constraints are applied in a managed territory project:
-> Managers can only select/query components from their region. If their region in the managing project was built with postal codes, then the constraint in the managed project applies to postal codes.
-> Managers can only realign territories in their area.
-> When a manager saves the project, all other territories outside their region are left unaffected on the server.
-> When a manager creates a territory, it is automatically grouped by their full name.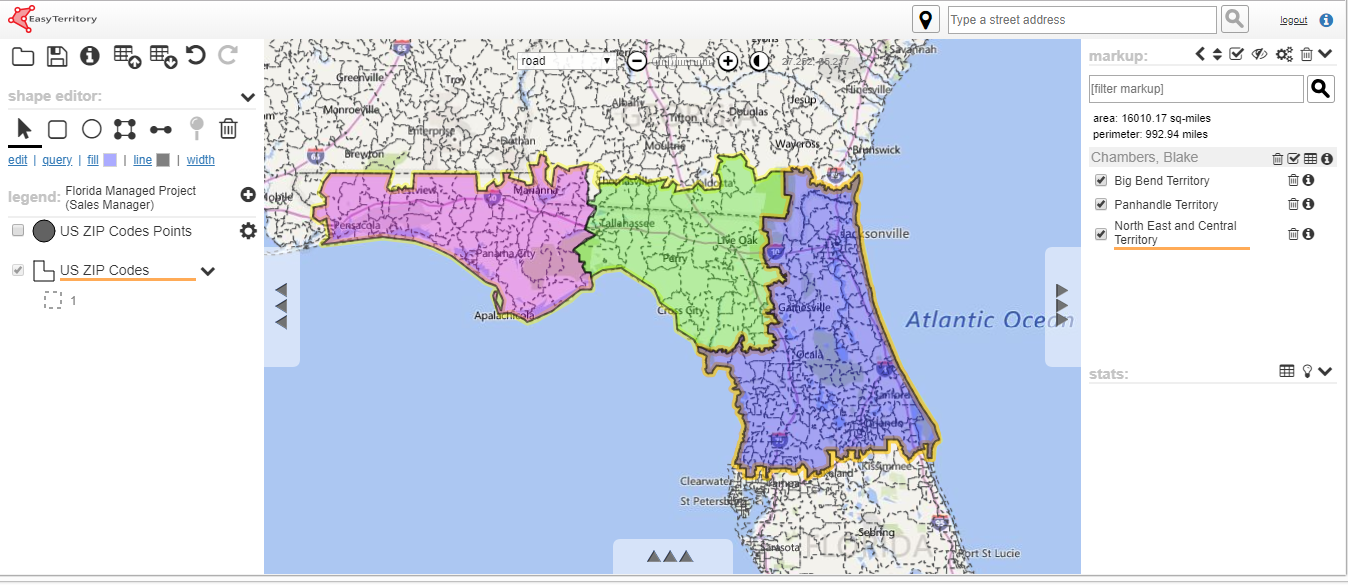 For questions about this feature contact support@easyterritory.com